HORNE SMELTER
Operation Recycling Day
En tant que seule fonderie de cuivre au Canada, nous jouons un rôle de premier plan dans le recyclage de l'équipement électronique en fin de vie.
Depuis maintenant 15 ans, nous invitons la population à nous apporter leurs vieux appareils électriques et électroniques désuets lors de notre Journée opération recyclage pour qu'ils soient recyclés de façon adéquate.
Cette journée est pour nous l'occasion de renseigner la population sur les activités de recyclage du cuivre et des métaux précieux de la fonderie et sur les progrès réalisés sur le plan environnemental.
Since our annual event began:
7
tonnes of materials recovered on average each year
8,000+
people in our community have learned more about recycling electrical equipment and electronics, as well as about our operations
500+
trees have been planted to green the Notre-Dame neighbourhood and the city of Rouyn-Noranda
Operation Recycling Day celebrates its 15th anniversary!

On September 11, 2021, as part of our annual event, the citizens of Rouyn-Noranda were invited to bring us their obsolete electronics or electrical equipment to be safely recycled in an earth-friendly way.
Summary
7
tonnes of materials were collected
765
visitors brought us one or more devices or appliances
150
trees were distributed to residents to help green the Notre-Dame neighbourhood and the city
51
children participated in the drawing contest
47
volunteers pitched in to make the day a success
Working together for a greener city
This year, to green our city, we gave visitors tree seedlings to plant on their property.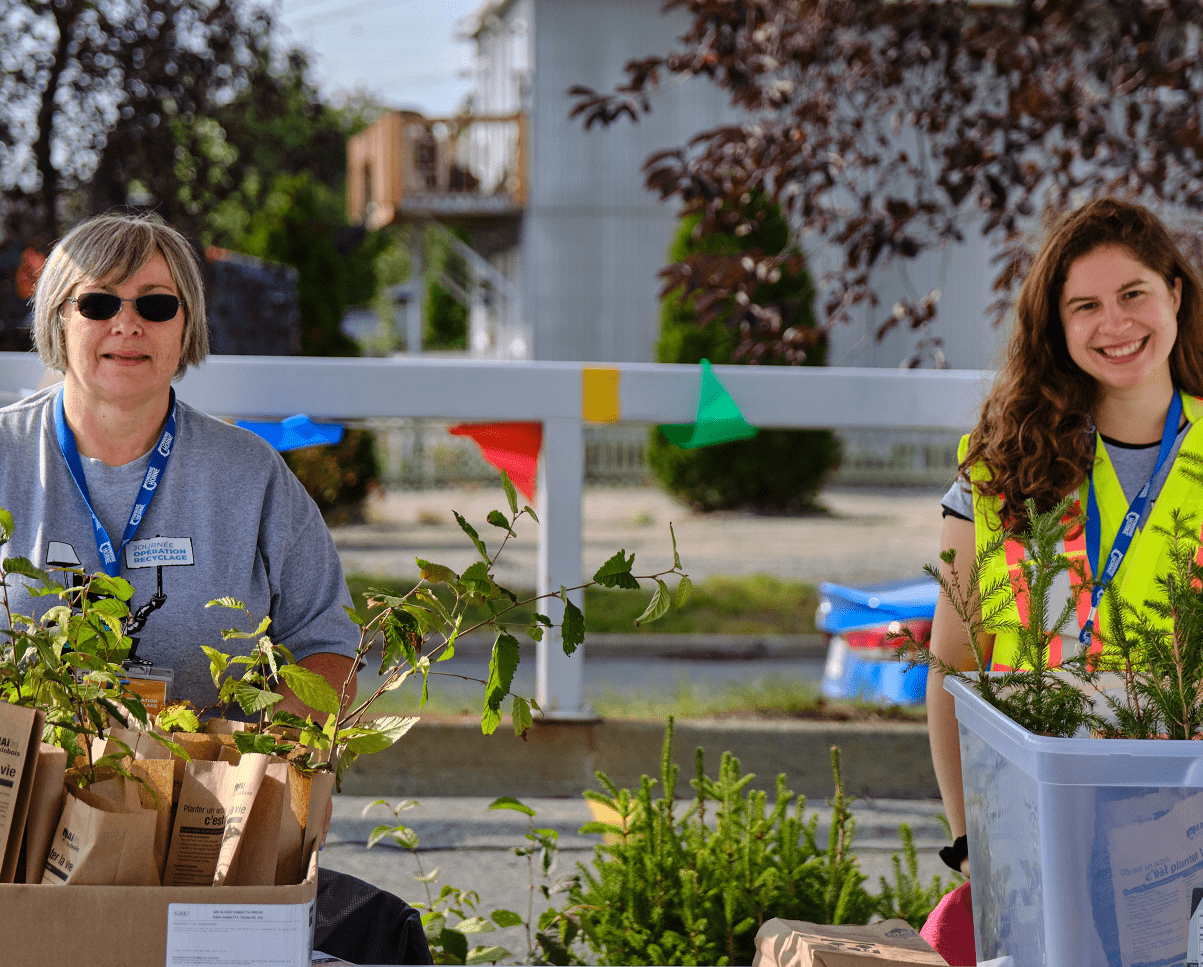 Knowledge-testing rally
Visitors were invited to tour the urban history panels on the "Une mine, une ville" (A city, a mine) circuit to learn more about the history of the smelter and the former town of Noranda. A QR code directed people to an online questionnaire and all participants got a chance to win one of two $500 gift cards at Belisle Sport in Rouyn-Noranda. Congratulations to Lucie Côté and Jacques Beaulé, our contest winners!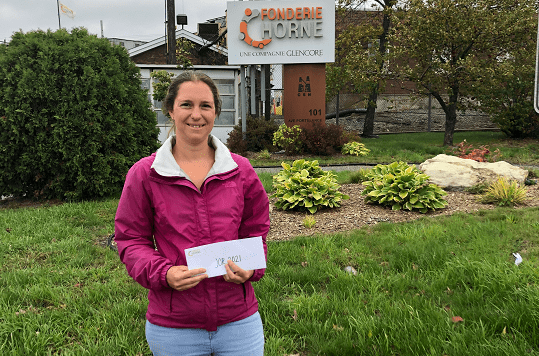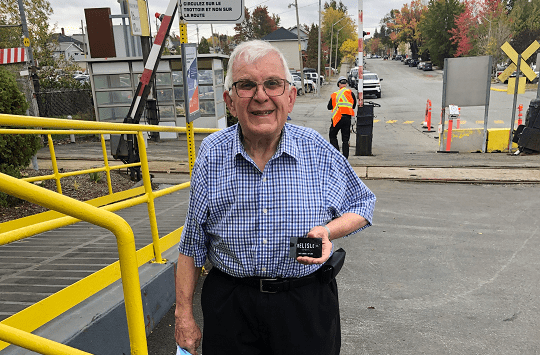 Colouring contest
We also held our colouring contest through Le Citoyen, the local newspaper, and our Facebook page. Congratulations to Léonie (age 7), Evan (age 7), and Mahée (age 2) who will be having fun at Jouet Cassara with their $100 gift card!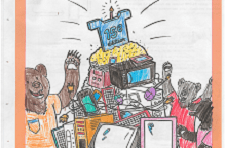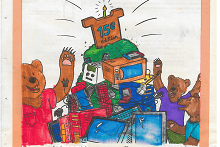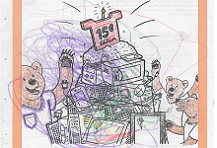 Thank you from the bottom of our hearts!
Our annual event would never happen without the invaluable help of the many volunteers who give their time year after year. We thank everyone involved and all the citizens who took part in our event.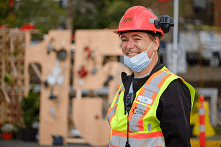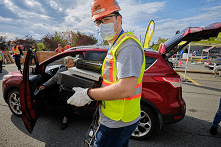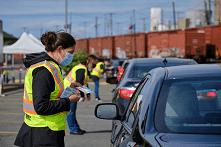 Troc ta cop show
To celebrate the 15th anniversary of Operation Recycling Day, Horne Smelter joined forces with the Festival de musique émergente en Abitibi-Témiscamingue (FME) for the Troc ta cop show.
Admission to the show, featuring Étienne Coppée, was free of charge and people were invited to bring an obsolete electronic device. A team from the smelter was on hand to collect the items as well as to raise awareness about electronics recycling and to encourage people to participate in Operation Recycling Day.