Matagami Mine
2,500
tonnes of ore extracted per day on average
The Matagami Mine is located about 10 kilometres west of the town of Matagami, Quebec, and roughly 800 kilometres north of Montreal, on the 49th parallel. The Matagami mining camp has been in operation since 1963. It has been home to 12 mines over the years, most of which have focused on zinc production. The last one, Bracemac-McLeod (in green), will cease operations in June 2022.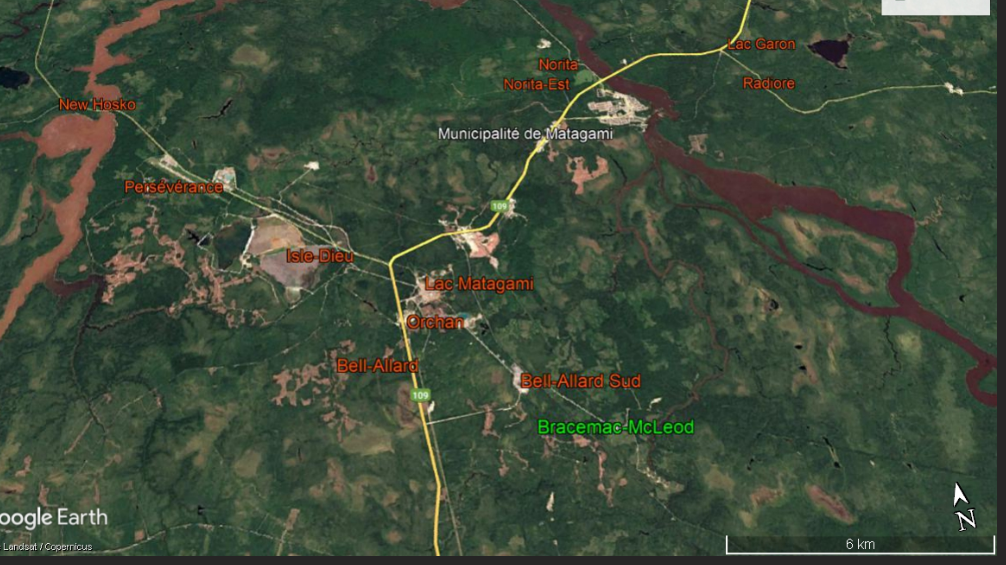 In decommissioning and remediating the Bracemac-McLeod site, Glencore Canada is committed to complying with the strictest industry standards and all applicable provincial and federal regulations, as it always has been during transitions of this nature. In the coming decade, tens of millions of dollars will therefore be allocated to the following closure-related activities:
Environmental studies

Soil characterization study
Water quality study
Analysis of the receiving environment (wildlife and plant life)

Engineering studies

Finalization of the closure concept
Submission of the closure plan
Consultations

Permits and authorizations
Plans and specifications / calls for tenders
Construction and demolition

Maintenance of the water treatment plant, potential raising of dikes, electrical supply to the site, etc.

Revegetation
Post-reclamation monitoring
A closure team will be deployed to oversee operations through until June 2022.