Summer Students: In Their Own Words
Author: Sudbury INO | Date: 20/09/2021
Each summer, we are fortunate to offer meaningful employment to a diverse set of students from our community, who are often the children of our employees. Our summer student program provides valuable work experience to these students while helping us introduce the mining industry to the next generation and supporting our capacity building efforts.
These dedicated post-secondary students study topics ranging from mining engineering to nursing and work at various locations across our operations offering them varying perspectives of our business. It was particularly meaningful to offer these opportunities to 44 students this year despite the challenges posed by the ongoing COVID-19 pandemic, a feat we managed last year as well.
In August, as the program wrapped up, Peter Xavier, our Vice President, and Doug Conroy, Manager, Human Resources, hosted a "meet-and-greet" allowing the students to connect and share their experiences. We're happy to share some of their words with you.
Click on their names below to read about their experiences and why they chose Glencore's Sudbury INO.
Student testimonials
Taylor, 4th Year Student, Chemistry and Marine Biology, Dalhousie University
I am currently working in the Chemistry department at XPS in the Environment lab and anywhere else I can help out. So far, it has been a great experience, learning different Chemistry from what I have learned in school. It is also very nice to see that what I studied in school is highly applicable in the real world (especially in Sudbury).
I chose to apply at Glencore because of the work environment it provides. Although it is a big company, the Sudbury sites are generally small compared to that of other businesses in the area and you are able to create relationships, both business and personal, with many people. Glencore also does lots around the community and has affiliations with the First Nations around their area which is something I really appreciate. For the remainder of my time this summer I hope to experience new things in the lab and expand my knowledge of Chemistry in mining.
Elijah, 2nd Year Student, Restoration Biology, Laurentian University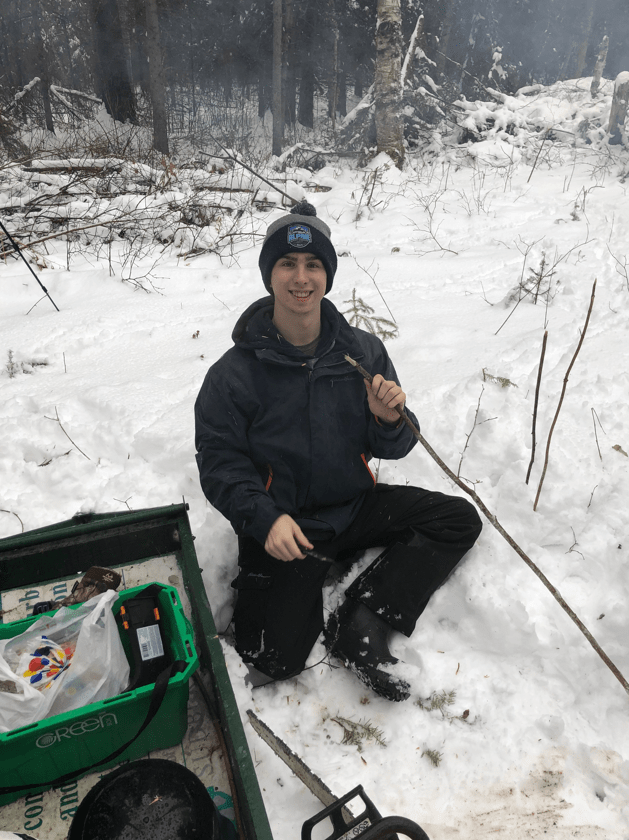 This summer I have learned more information than I could have imagined when I started and I have had a lot of fun doing it as well. My experience with Glencore so far as a summer student has been amazing; everyone who works here has been very welcoming and those that I have had the ability to work with so far have taken time to ensure that all of my expectations were being met as well as answering any questions that I've had.
I choose to apply to Glencore as a summer student because it gives me great experience in the field I am taking in school right now, as well as for after I finish school and begin my career. This opportunity gives me an insight into a job that I might like to do after I finish school. I am looking forward to being able to apply what I have learned here at Glencore to the schooling that I will get over the next three years that I have remaining at Laurentian in Restoration Biology.
Sophia, 3rd Year Student, Mining Engineering, Laurentian University
Being a summer student has granted me the chance of gaining practical experience in the field I am studying which enhances my education and knowledge of the mining industry. Having the occasion to go underground and experience "real life" mining challenges and scenarios is a learning opportunity that this summer employment permits whereas schooling does not. Being able to link my in-class education to learnings I've obtained in the field has allowed me to be a better student and have a better understanding of the overall mining cycle. Being able to work with a variety of people with different positions and responsibilities within the mine, has allowed me to have an appreciation and understanding for everyone's role and contributions while building valuable relationships.
I chose Glencore as a summer employment this summer and the last for many reasons. A principal factor that contributed to my decision is the health and safety culture that this company encourages. Students can be vulnerable to workplace accidents due to lack of experience, therefore, knowing Glencore is continuously implementing and improving their health and safety programs is very important to me. In addition, many great mentors with a wide range of experience are available at Glencore to guide the students. The employees always have something to teach me and continuously demonstrate patience while thoroughly coaching and training me. The learnings obtained from the employees throughout this employment are extremely valuable and are often not teachable in a classroom environment. I look forward to not only continue experiencing and learning about the mining industry but also being able to contribute ideas.
Gabrielle, 3rd Year Student, Nursing Program, Laurentian University
As a Summer Student, I have had the opportunity to explore a whole other side of the Nursing field. I have learned about the services provided to employees by Sudbury INO's Occupational Health Nurses and the processes surrounding Disability Management from both an Occupational Health and HR/Management perspective.
I have also worked with First Aid and the Sudbury INO Infectious Disease Task Force in supporting workers in their return to work following any situation that would result in a failed COVID-19 screening.
Kaleb, 4th Year Student, Mechanical Engineering, Laurentian University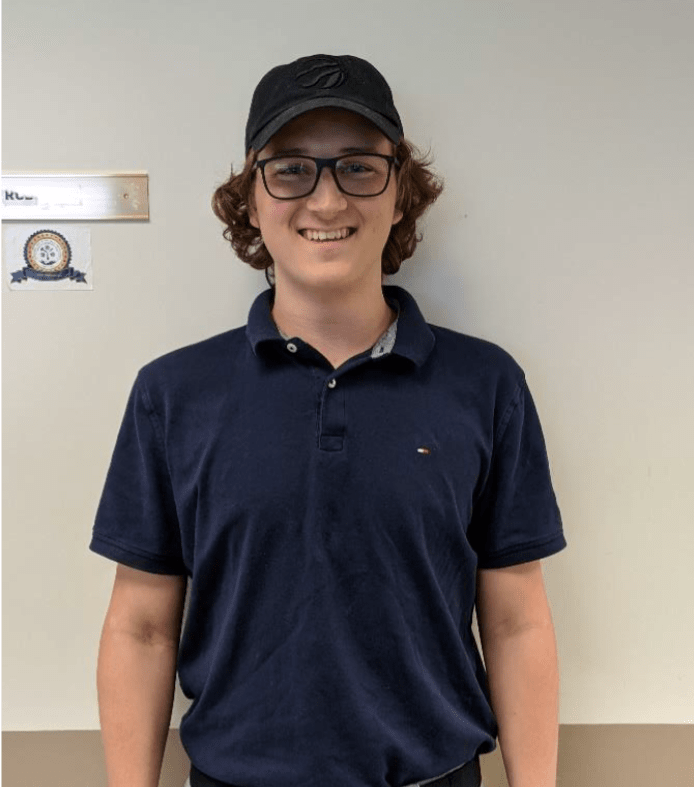 I am really enjoying my summer student position. Since this is my first experience working at a mine site, I am constantly learning new things about the process and types of projects/engineering work that is done at a mine. My co-workers have been amazing, allowing me to take part in meaningful work, always being able to answer any questions I may have and always offering their expertise in fields I may not be 100% comfortable in.
Overall I am very pleased with my summer, it has been a great experience and learning resource. I met some amazing workers and took advantage of the opportunity to soak up as much information from the wealth of experience of my co-workers. As for my engineering experience, I cannot speak highly enough of it. Through my positions, I was able to apply my knowledge learned in school and working in the field.
I chose to apply to Glencore's Sudbury INO for the summer student position for a few reasons. The mining sector is one in which I hope to work in next year post graduation; it has a very unique set of challenges containing both technical work and project management that cannot be found in any other field.
Sudbury is my hometown and I would love to see the city grow. Glencore has always been an active member in the community and showed a want to grow and develop the Sudbury operations all while maintaining the natural beauty of the city, which is something I really appreciate.
I hope to continue being able to work as a team to solve engineering problems and to continue to be able to apply my knowledge and produce quality meaningful work.
You may also be interested in