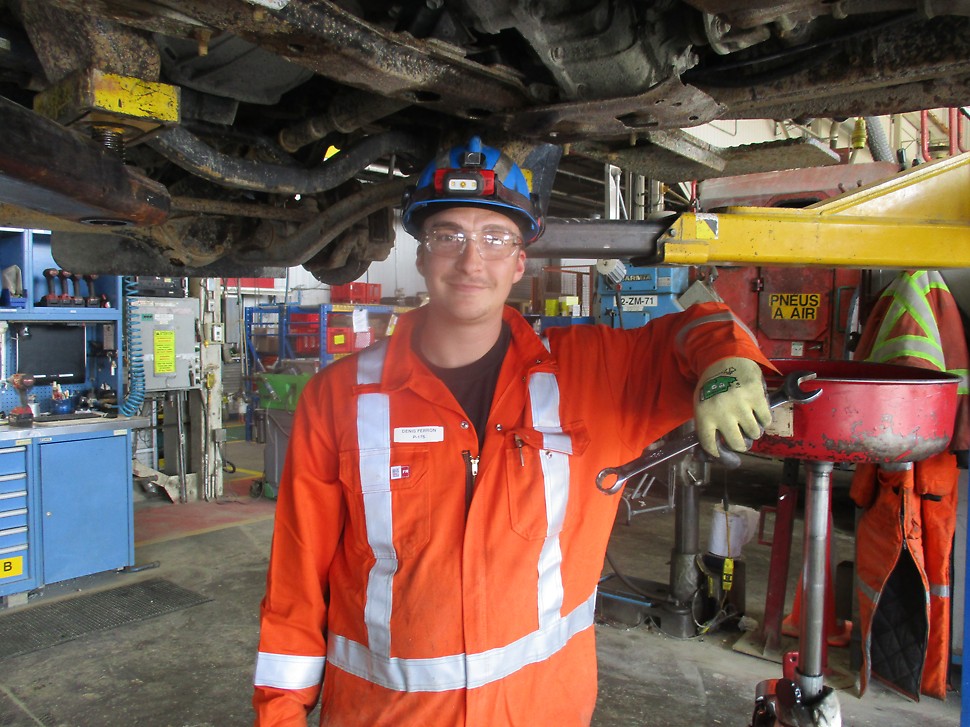 SafeNickel for Denis Ferron
Author: Raglan | Date: 13/10/2021
Denis has been a Light Vehicle Mechanic in the Mine Maintenance department since February 2020. He works on the surface, in the Honco garage. After working for more than a decade in the automotive industry, Raglan Mine is his first foray into the mining industry. In fact, working here gave him an entirely new perspective on prevention.
"I realized that for years prior to my current position at Raglan Mine, I wasn't paying enough attention to health and safety rules. Being informed and aware of the importance of prevention has completely changed how I view my work. I now realize that the primary benefit of prevention is to allow me to come back home safely. It's even easier to enjoy your job in safe conditions!"
"When it comes to health and safety, we're interdependent. If I see a risk for myself, then it can also represent a risk for my co-workers, and vice versa. To that end, we must talk to each other about any potential danger. We're like a family at Raglan Mine, so we have to work together to ensure everyone's well-being."
Since I will soon be a father, prevention is definitely a concept that I'll teach my child very early on!
"My behaviour in terms of health and safety has changed significantly over the past year and a half, and that's very much been reflected with the people around me. For example, I recently saw my father work under his car without stabilizing it first. I immediately told him that there was a potential risk and that the car had to be secured in order to avoid an accident. I now also ask my spouse to wear protective glasses if she's in the garage while I'm working on renovations. I didn't have these prevention reflexes before!"