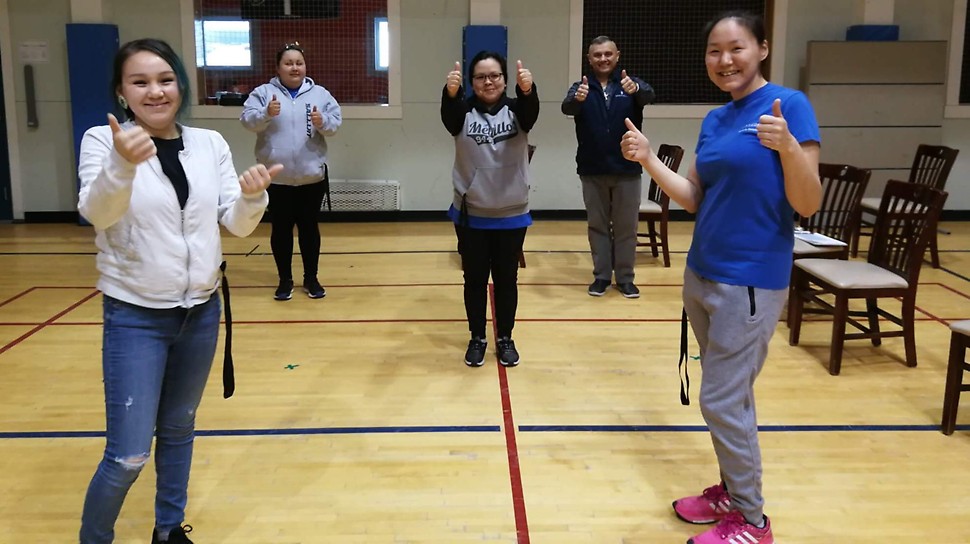 Launch of an in-house Awareness Campaign to Encourage People to Act
Author: Raglan | Date: 02/11/2020
As you know, worker health and safety is Raglan Mine's #1 priority as operations continue. And it's all the more important in this time of pandemic, both at work and when we're off-site.
That's why we're eager to tell you about the awareness campaign we're launching on the rules and practices to follow so we can put the brakes on COVID-19. It's being rolled in the airports, at our offices, and on the mine site itself. It was developed jointly and in agreement with our Tamatumani team of mainly Inuit employees.
The campaign draws on familiar Quebec expressions and Inuit cultural references adapted to our current situation to positively and inclusively raise awareness of how important it is follow the new rules and practices, both at work and at home.
Part of the campaign involves sending all our permanent and temporary employees prevention kits with an adjustable Raglan Mine mask as well as fact sheets on mask wearing, hand hygiene, and the Employee and Family Assistance Program (EFAP).
And since a picture's worth a thousand words, we also have a video for you from the Quebec Council of Adapted Companies (QCEA) about social distancing.
For more information or the latest updates on the pandemic, see the COVID-19 section on our website.
Send us an email if you have any questions about the campaign: inforaglan@glencore.ca.