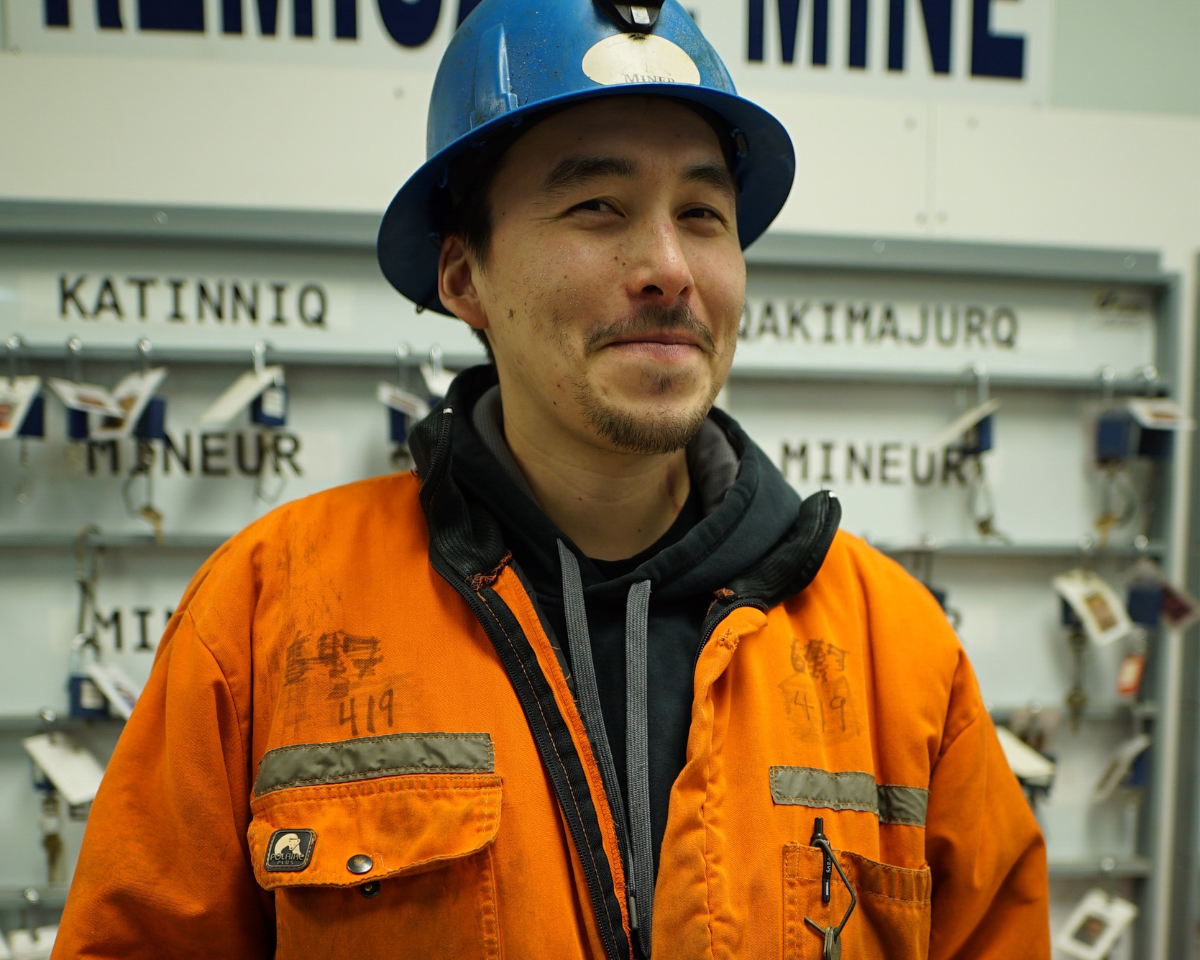 A Nunavimmiut Reaches the Highest Unionized Position Underground
Author: Raglan | Date: 01/02/2017
In February 2017, Alunngirq Mesher, from Kuujjuaq, completed his first shift as Development miner at Raglan Mine, after successfully completing the six-month "Pigunnaqugut Project" training.
Implemented in spring 2016, the Pigunnaqugut Project was initiated by Samwillie Grey Scott, Mine School Supervisor from Aupaluk, as a solution to see more Inuit Beneficiaries in skilled positions.
Because of their high potential, ambitiousness and ability to work safely and productively, Alunngirq was selected to participate to the first edition of this training program. He occupies the highest unionized position underground.