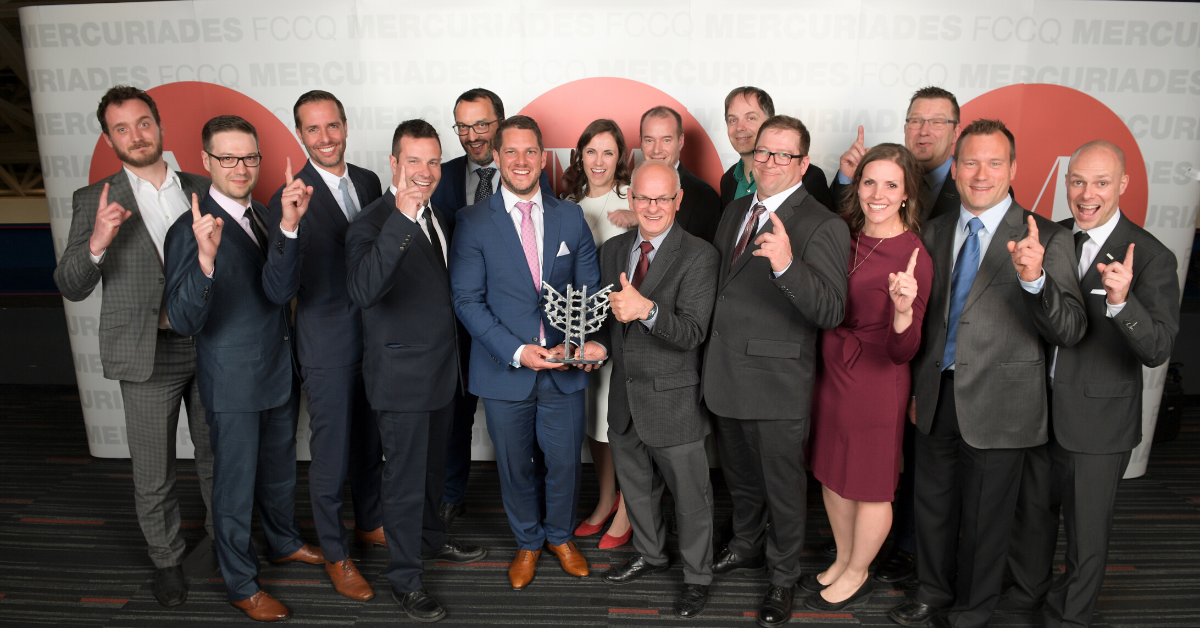 Raglan Mine stands out at the Mercuriades Gala and the CIM Award Gala!
Author: Raglan | Date: 30/04/2019
​On April 29, Raglan Mine excelled in a tremendous way during two major events held at Montreal's Palais des congrès: the Canadian Institute of Mines, Metallurgy and Petroleum (CIM) Awards Gala and the Mercuriades Gala organized by the Fédération des chambres de commerce du Québec.
It is with great pride that we were crowned the winner in three categories, as we won:
The Towards Sustainable Mining (TSM) Community Engagement Excellence Award for our Tamatumani program
The John T. Ryan Safety Trophy, Quebec/Maritimes, for the lowest reportable injury frequency in 2018 for the Quebec/Maritimes region
A Mercure in the Sustainable Development Strategy category (Large businesses) for our challenging and innovative project of installing two wind turbines at the mine and the complex energy strategy behind it.
Also at the Mercuriades, we were also among the three finalists in the Workplace Health and Safety category. We congratulate our partner Kiewit, who won the award in this category.
In addition, I would like to point out yet another distinction awarded to a member of our team. Darren Nathan, General Foreman at the Concentrator, received a CIM-Bedford Canadian Young Mining Leaders Award at the CIM Gala. This recognition reminds us of the important role our young leaders play in writing the next chapter of our story.
These honours are just the tip of the iceberg of all the daily efforts of our employees. Their exceptional commitment jointly with our unique geographic and operational reality has driven us to develop new approaches to prevention, community engagement, and environmental protection.
Good continuity to Raglan Mine!
Darren Nathan, General Foreman at the Concentrator and winner of the CIM-Bedford Canadian Young Mining Leaders Award.
Raglan Mine wins a Mercure in the Sustainable Development Strategy category (Large businesses)