Facility Closure Activities
In order to transform the site from its current condition to its final intended purpose of vegetated industrial site, many activities will need to take place, the most significant being:
The figure below provides a graphic illustration of what the site would look like post-demolition. For clarity, the borrow area, or the area where the gravel and sand will be taken for use as cover material is shown in yellow. This area would be regraded once the closure activities are complete and the area allowed to re-vegetate over time.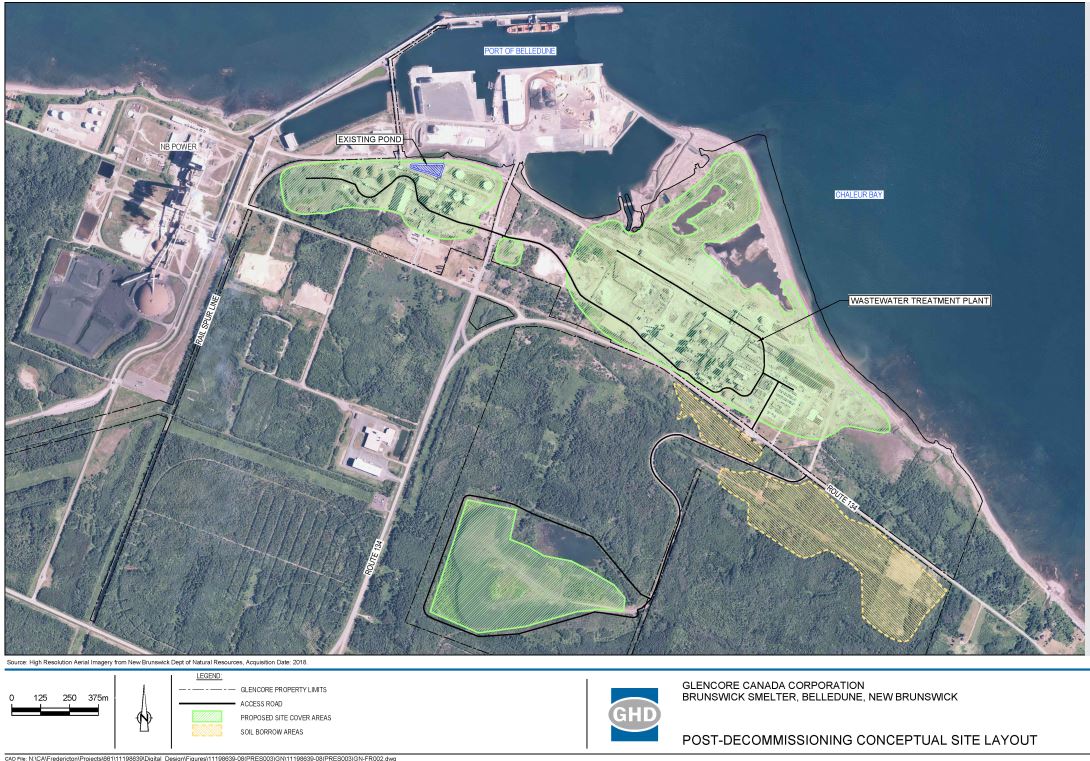 Post-Decommissioning Conceptual Site Layout
Planned Reclamation Activities:
Disposal of hazardous materials in specialized landfills
Removal and off-Site disposal of process materials
Removal of NORM (Naturally Occurring Radioactive Materials) and disposal in a specialized landfill
Decommissioning and demolition of buildings and associated infrastructure
Off-Site disposal of demolition debris
Segregation and recycling of ferrous and non-ferrous metals.
Continued evaluation of on-Site reclamation options (soil and water)
Complete On-Site soil reclamation works
Complete Slag Pile reclamation works
Modification to existing water collection and management system as part of reclamation works
Continued water management and site monitoring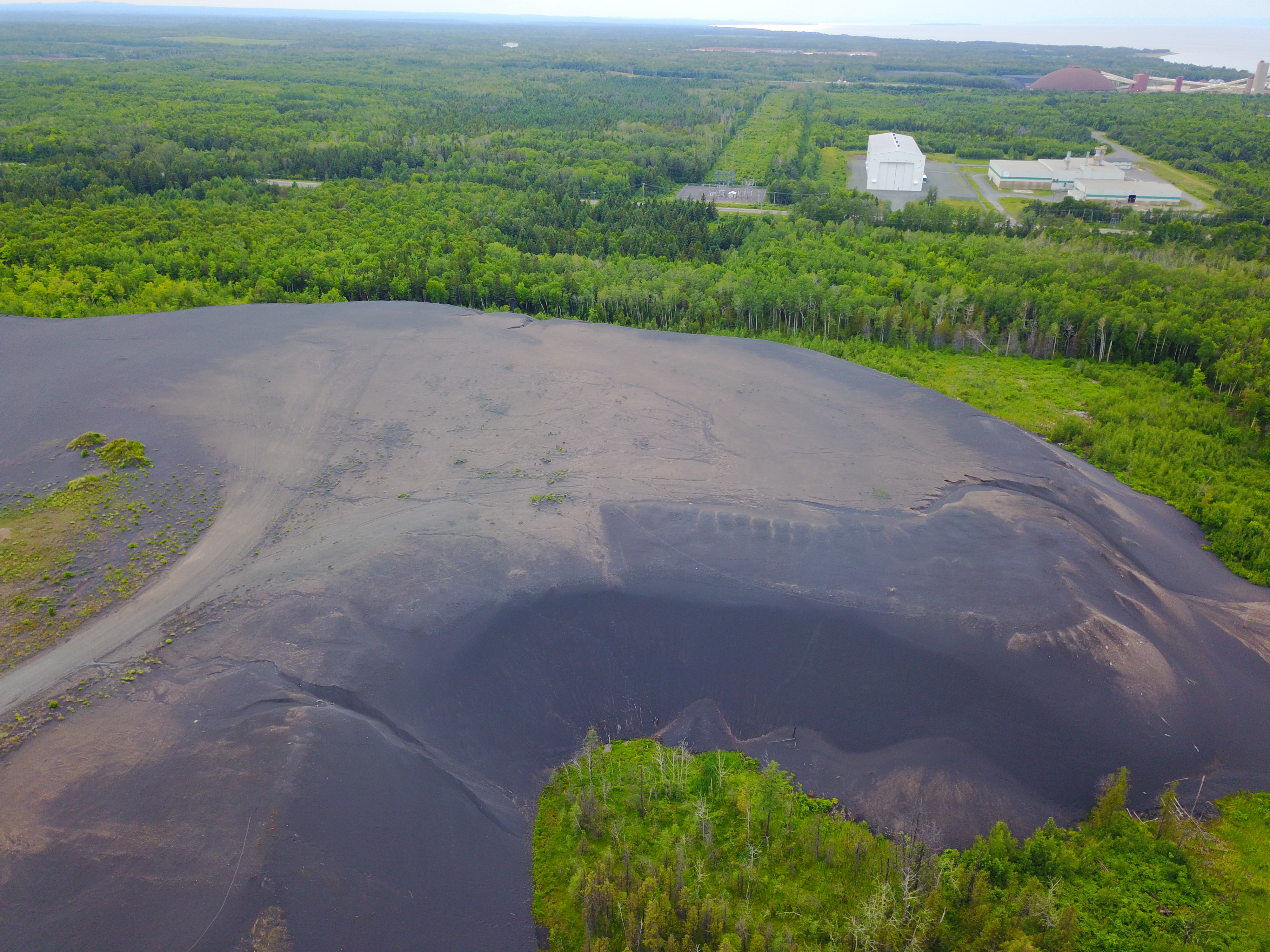 Aerial View of the Slag Pile
Aerial View of the Wetland near the Slag Pile