METALS & MINERALS
Zinc and Lead
Our zinc and lead assets in Canada consist of Bracemac-McLeod, CEZinc Refinery and General Smelting (all three based in Quebec) and Kidd Operations (based in Ontario).
In Matagami, Quebec, our Bracemac-McLeod Mine employs 270 people, processes ore in Matagami and sends copper concentrate to the Horne Smelter in Rouyn-Noranda, Quebec and zinc concentrate to the CEZinc Refinery in Salaberry-de-Valleyfield, Quebec.
2
metal processing plants
$183m
spent with Canadian suppliers in 2017
The CEZinc Refinery in Salaberry-de-Valleyfield, Quebec is the second largest zinc refinery in North America. CEZinc has been an important part of the community since 1963 and employs 574 people. Glencore manages the facility and has a 25% ownership in the plant through a stake in the Noranda Income Fund.
Founded in 1955, General Smelting is one of North America's most established manufacturers of lead alloy anodes for electrowinning, chrome plating and pickling processes along with offering lead construction and maintenance services for electrostatic precipitators and acid plant equipment on a worldwide basis. The plant is based in Lachine, Quebec and employs around 50 people.
Our Kidd Operations in Timmins, Ontario produces zinc and copper concentrates from one of the world's largest and richest known volcanogenic massive sulphide deposits. The mine, which employs about 900 people, celebrated its 50th anniversary in 2016.
Fast Facts
At nearly 10,000 feet, the Kidd Mine is the deepest base metal mine in the world.

Kidd Operations was the first mine in North America to use fully automated loaders which are controlled from surface.

The Bracemac-McLeod Mine is the 12th mine in the Matagami Camp and the camp has been in operation for more than 50 years.
Kidd Operations: 50 years of celebrating excellence in mining
Kidd Operations Legacy Project - preparing for a responsible exit
Insights and stories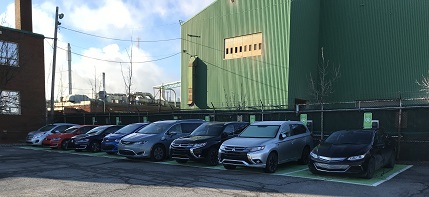 CEZinc Installs Electric Vehicle Charging Stations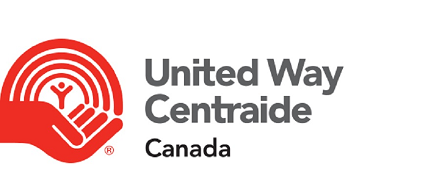 Kidd Operations and Sudbury INO Unite to Earn 2018 Community Leader Award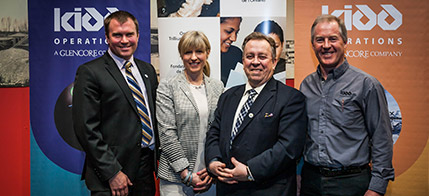 Breaking New Ground: Partnering to Create a Lasting Legacy in Timmins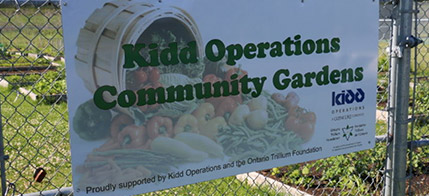 Hope Grows: Community Garden Helps to Put a Dent in Hunger
Our people work in a wide array of fields from skilled trade and mining roles to various engineering specialties and several other professional disciplines that offer challenging opportunities across our Canadian industrial sites.
Watch interviews with a few members from our zinc and lead business.