Our nickel assets in Canada consist of Raglan Mine and Sudbury Integrated Nickel Operations (Sudbury INO), based in the provinces of Quebec and Ontario, respectively.
Nickel and copper are the primary metals, but we also produce cobalt and precious metals such as gold, silver, platinum and palladium.
Our Raglan Mine facilities include four active underground mines, a concentrator, power plant, administrative and accommodation facilities, a fresh water supply source and fuel tanks.
The ore extracted from Raglan Mine is crushed, ground and processed on-site to produce a nickel-copper concentrate, which is then sent to the Sudbury Smelter for further processing. The concentrator treats approximately 1.3 million tonnes of ore yearly, resulting in more than 38,000 tonnes of nickel-in-concentrate annually.

A road network links our mining complex to a landing strip located at Donaldson, and to warehouses and seaport facilities located at Deception Bay.
$525m
spent with Canadian suppliers in 2017
Our Sudbury INO consists of Exploration, two underground mines (Nickel Rim South Mine and Fraser Mine), Strathcona Mill and the Sudbury Smelter.
The Strathcona Mill receives ore from the two Sudbury mines as well as third-party custom feed ores. It produces two concentrate streams: nickel-copper concentrate for smelting, and copper concentrate for smelting and refining.
The Sudbury Smelter currently smelts nickel-copper concentrate and processes custom-feed materials in the form of concentrates and secondary products. These products go by rail to port facilities in Quebec City, and from there to our Nikkelverk refinery in Norway.
Fast Facts
We have been mining nickel-copper ores in the Sudbury area of northern Ontario since 1929. Our facilities are spread throughout the 60-kilometre-long geological formation known as the Sudbury Basin.

Our Raglan Mine is located at the extreme limit of Northern Quebec and operates some of the richest resource base-metal mines in the world.

Raglan Mine was the first mining company in Canada to sign an Impact and Benefit Agreement (IBA) with an Indigenous population with our Raglan Agreement in 1995.
Insights and stories
Meet Simone Hensher: Mining Engineer, Safety Ambassador, Diversity Champion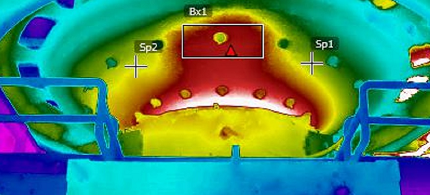 Raglan Mine Capitalizes on Thermographic Imaging

The Healthier Our People, The Safer We Work

Raglan Mine Operates its Second Wind Turbine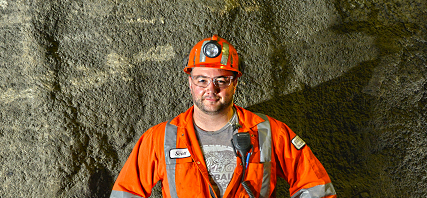 Speaking SafeWork with Scott, Mine Serviceperson at Fraser Mine

Research Responding to the Needs of Inuit

Gone Fishing
Safeguarding Traditional Activities

Nickel Rim South Mine is Honoured with the John T. Ryan Regional Safety Award