What we do
XPS | Expert Process Solutions
XPS | Expert Process Solutions is a licensed metallurgical consulting, technology and test services business offering industry leading expertise to clients inside and outside Glencore.
We provide high quality mineral processing, quantitative mineralogy, smelting and leaching testing, modelling, techno-economic studies along with process control best practices and materials engineering support.
We are based at the XPS Centre in Falconbridge, Ontario, which houses laboratory and pilot scale test equipment available to find solutions for complex processing problems and fully exploit business opportunities.
Our engineers, metallurgists, geoscientists, technicians and technologists have extensive experience in metallurgical operations, mineral exploration and mining across a wide range of commodities including base and precious metals.
Our technical strengths and operations experience enables us to deliver practical, operable and successful process solutions to projects and operations.
Our expertise helps clients improve profitability of their operations and projects.
XPS | Expert Process Solutions
XPS engages clients with focused, quality project proposals and work that deliver sustainable value to the client's project or operation.
Insights and stories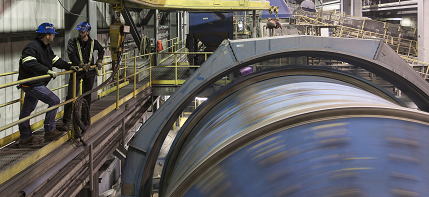 XPS: A Key Team Member for the Crush It! Challenge