Viterra is a global market leader in originating, handling, processing and marketing agricultural commodities.
Through our 49.9% ownership in Viterra, and long-term partnerships with the Canadian Pension Plan Investment Board (CPP Investments) and the British Columbia Investment Management Corporation (BCI), which control 40% and 9.9%, respectively, we are Canada's grain industry leader, supported by the expertise of our people, a superior network of assets, and unrivalled connections to world markets.
Viterra in Canada in figures
1.8m
tonnes of storage capacity
9
special crop facilities
2
oilseed processing plants
Our commitment to agriculture goes back over 100 years, partnering with farmers to market and move their crops to areas of need around the world.
Our continued focus on operational excellence throughout North America enables us to efficiently handle, process, distribute and transport grains and oilseeds.
We have significant international marketing expertise and knowledge of industry trends and fundamentals. We have strong, long-standing relationships with global customers in diverse geographies in more than 50 countries.
We provide further value to our partners through a wide variety of contracting and risk management tools to help them realize the full potential of their crops.
We are actively engaged in the innovation and development of new crop technologies essential to making best use of agricultural resources and meeting projected demand growth.
Insights and stories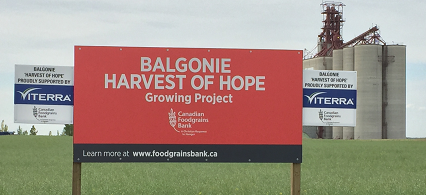 Viterra Expands Partnership with Canadian Foodgrains Bank
Cultivating Value-Added Marketing Opportunities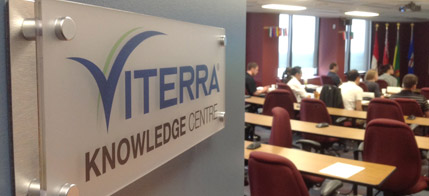 Education for Farmers and End Users Just Got Better
Building Sustainable Agriculture from the Ground Up