Supporting Innovative Health Solutions for Children
Author: Glencore Canada | Date: 16/02/2021
Over the past few years, the CCR Refinery has funded several innovative health projects improving the quality of life for families and children in Montreal East.
Thanks to CCR's donation of $70,000 to the Fondation du CSSS de la Pointe-de-Île, ten bilirubinometers were purchased to facilitate the work of nurses providing postnatal monitoring for jaundice in newborns. Jaundice is common: 60% of apparently healthy term newborns develop the condition, but a severe case of jaundice can lead to severe and permanent neurological complications.
An innovative project: the Pointe-de-l'Île nurses are among the first in Montreal to use bilirubinometers as part of homecare
Normally used in hospitals, bilirubinometers can estimate a baby's serum bilirubin (a harmful substance in high concentrations) by means of painless skin measurements. With the purchase of these devices, parental and newborn health nurses are now able to provide the same hospital care for jaundice screening in the home.
With reliable data from a bilirubinometer, a homecare nurse can now develop a personalized action plan based on the newborn's risk of jaundice, thus ensuring the patient's safety while minimizing trips to the hospital and stress on the family. This is a best practice for early detection of jaundice; previously, a nurse established a diagnosis solely on the basis of a visual examination, which is not infallible for screening jaundice, as most cases are difficult to recognize with the naked eye. At the same time, the use of bilirubinometers also avoids complications and unnecessary returns to the hospital.
Some figures on home screening for jaundice in the Pointe-de-l'Île area of Montreal in 2020:
• Of the 2,025 births in the territory in 2020, the bilirubinometers helped to detect jaundice in 124 children.
• 28% of the children with jaundice were referred to a hospital.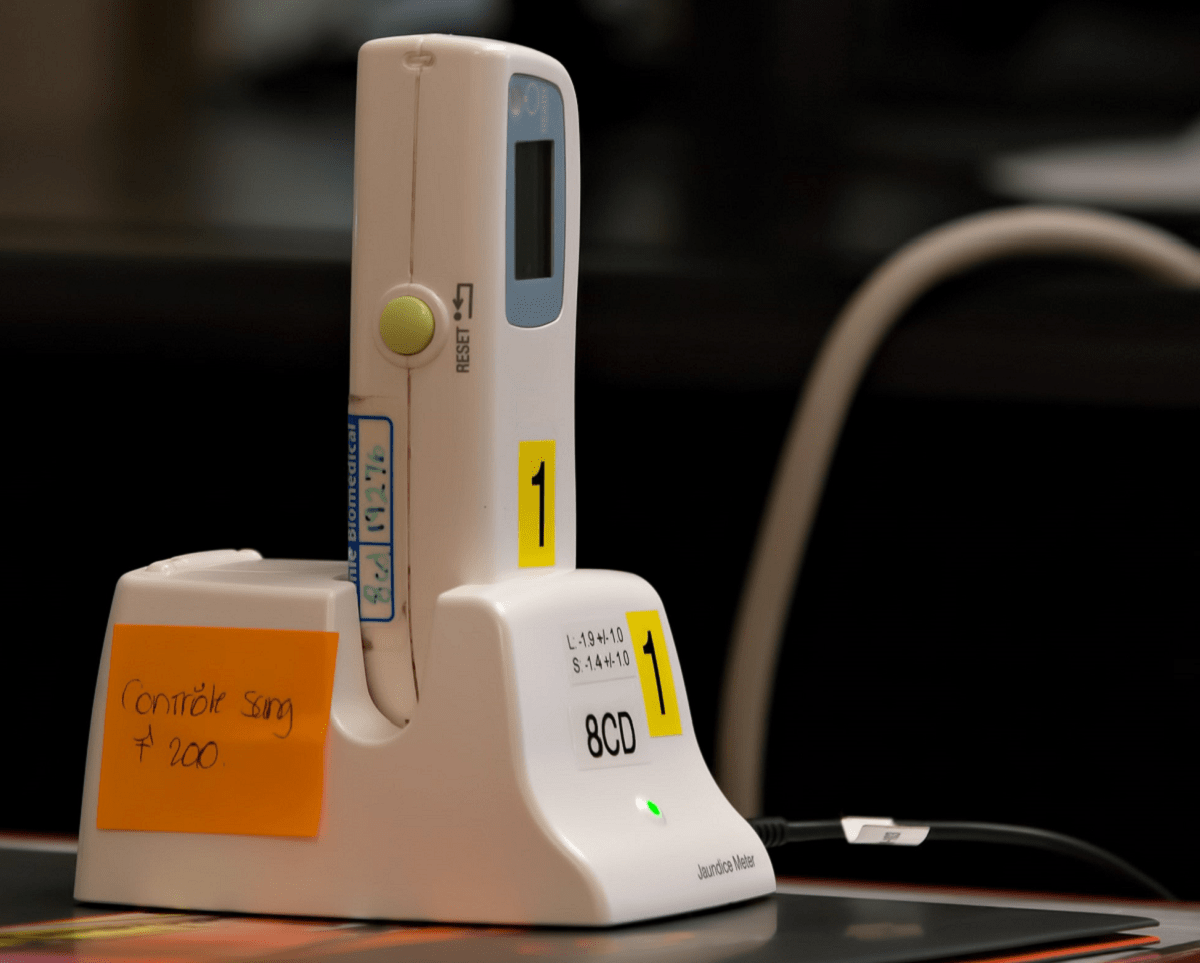 Testimony of Karine Corbin, Clinical Nurse, Pointe-de-l'Île Postnatal Home Follow-up Team from CIUSSS de l'Est-de-l'Île-de-Montréal
"The fact we have bilirubinometers for home screening of jaundice in newborns has really changed my practice. I can now rely on accurate data, not just my visual assessment, to detect this condition. For the parents, it is also reassuring to have quantitative data on the health of their baby. They no longer have the stress of having to go to the hospital because of subjective data.
I recently used a bilirubinometer on a baby who appeared healthy and had no visible symptoms of jaundice: the baby's complexion looked good, the breastfeeding was going well and the baby was gaining weight normally. I was stunned when I saw the concentrations shown on the meter! They were high! The parents had to go to the hospital so that their newborn could receive all the care needed to recover from the jaundice. The early detection of jaundice at home with the jaundice meter prevented long-term health consequences for this baby."
You may also be interested in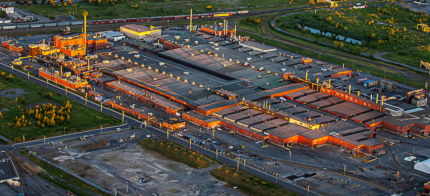 CCR Refinery: Environmental Policy and Atmospheric-emissions Management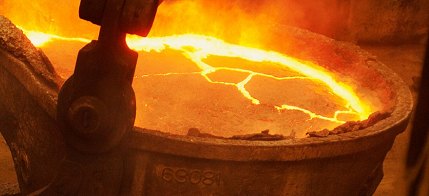 The Economic Contribution of the Copper Processing Value Chain in Quebec