Speaking SafeNickel with Bleir
Author: Glencore Canada | Date: 14/07/2022
Glencore's first priority is to protect the health and wellbeing of its employees. To achieve this, we must identify and manage Health and Safety hazards in our workplace. In order to help realize this goal, we launched SafeWork to provide a common global foundation to build our culture of safety worldwide. At our nickel assets, SafeWork has been adapted as SafeNickel, which supports our operation's individual safety programs and protocols.
The Speaking SafeNickel series aims to keep the SafeNickel conversation going and keep safety top of mind for all employees and contractors. In this interview, we connect with Bleir, Ground Control Technologist at Fraser Mine, part of our Sudbury Integrated Nickel Operations (INO).
Glencore Canada: What does SafeNickel mean to you?
Bleir: For me, SafeNickel is my commitment to safety. Surface and underground work present different hazards with different controls to work and promote safe behaviour. I also believe the SafeNickel approach that we encourage at Sudbury INO is something I bring home with me and for my family.
Glencore Canada: What changes have resulted from using safety standards, such as the Fatal Hazard Protocols (FHPs)?
Bleir: When we review the FHPs, it familiarizes myself as well as our department with various hazards that can exist across the Business Unit. Our Engineering and Geology Group at Fraser Mine may not experience some of these hazards, but being aware of them is very beneficial.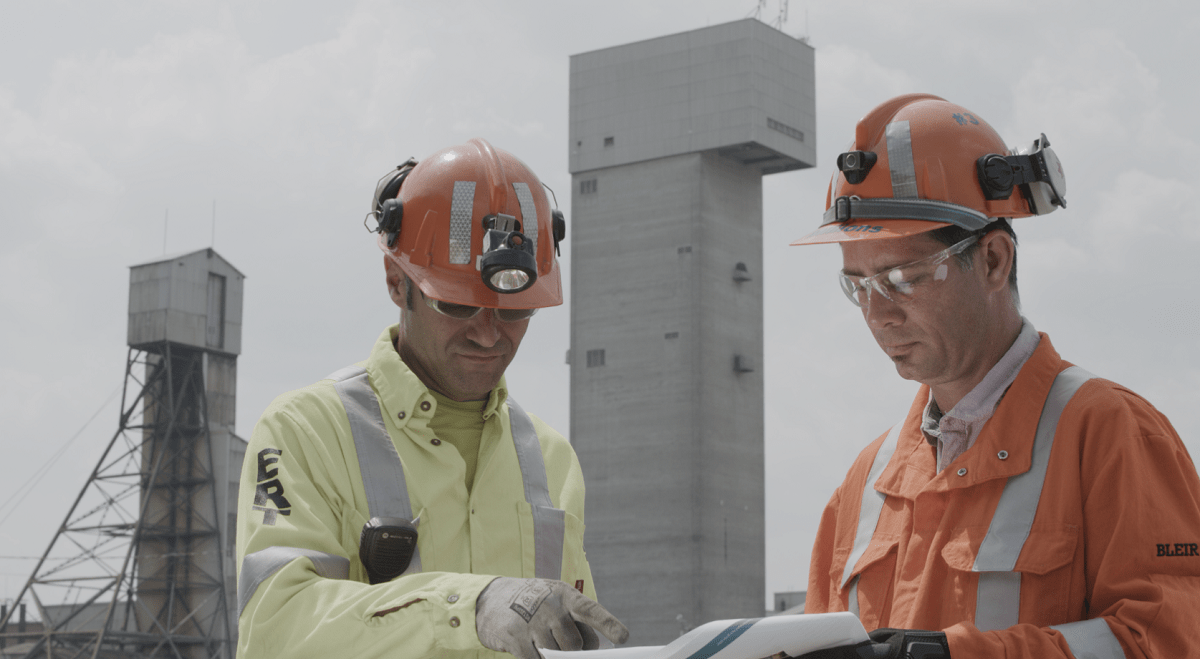 Glencore Canada: Do you have an example of how safety standards and/or the FHP approach have added value at Sudbury INO?
Bleir: I have to choose the Pre-Task Assessment Card and its direct and daily review of the Fatal Hazard Protocols. The previous "five-point card" was great for identifying hazards in the workplace but the Pre-Task Assessment Card has brought that workplace awareness to the next level of a zero harm work environment. Workers are encouraged to review it for all potential Fatal Hazards and implement any controls to reduce or eliminate any hazard that might exist. It also, in my opinion, positively sets your mind for the workday.
Glencore Canada: What are your current concerns regarding safety and how do you contribute to preventing a safety incident? 
Bleir: One concern that is always a challenge is communication. It is a challenge to ensure all relevant pieces of information are passed onto others that could benefit from that knowledge to make their day safer or more productive.
I feel I contribute to improving communication by hosting our groups "Morning Huddle." There, every person in our department gets together to review incidents, share information, and make others aware of hazards, delays, obstructions and to discuss, as a group, any controls we can implement for any risk in our daily tasks.
Glencore Canada: Has your behaviour regarding safety evolved since you joined Sudbury INO?
Bleir: Absolutely! When speaking to students, contractors, visitors, or anyone new to the site, I always begin the conversation with "Glencore has zero appetite for unmanageable risk" and I can say that with utter confidence. At the end of that tour underground, that person agrees with that statement as well.
You may also be interested in