Our COVID-19 Response in Canada
Author: Glencore Canada | Date: 24/07/2020
Now more than ever before, our mandate of social responsibility is reflected in our care for the communities in which we operate. As a responsible operator, our top priority is to protect the safety and health of our people and the communities that host our businesses.
In the face of the COVID-19 pandemic, we launched a global $25M Glencore Community Support Fund to complement existing efforts by local teams to provide the support their communities most need at this time. The majority of this support focuses on remote and developing regions with vulnerable communities and limited public health care systems throughout Glencore's global operations of 180 sites and offices in more than 35 countries.
While the scale and diversity of our operations means that the impact of the virus varies by location, let's take a closer look at the variety of ways our sites in Canada are supporting their local communities, and playing a role in the combat of COVID-19 and its repercussions.
Protection for those in need
When it comes to the protection of frontline workers, a number of sites have made meaningful contributions including CEZinc, which donated 2,000 masks to Hôpital du Suroît in Salaberry-de-Valleyfield, Quebec and distributed filters and masks to paramedics in the region.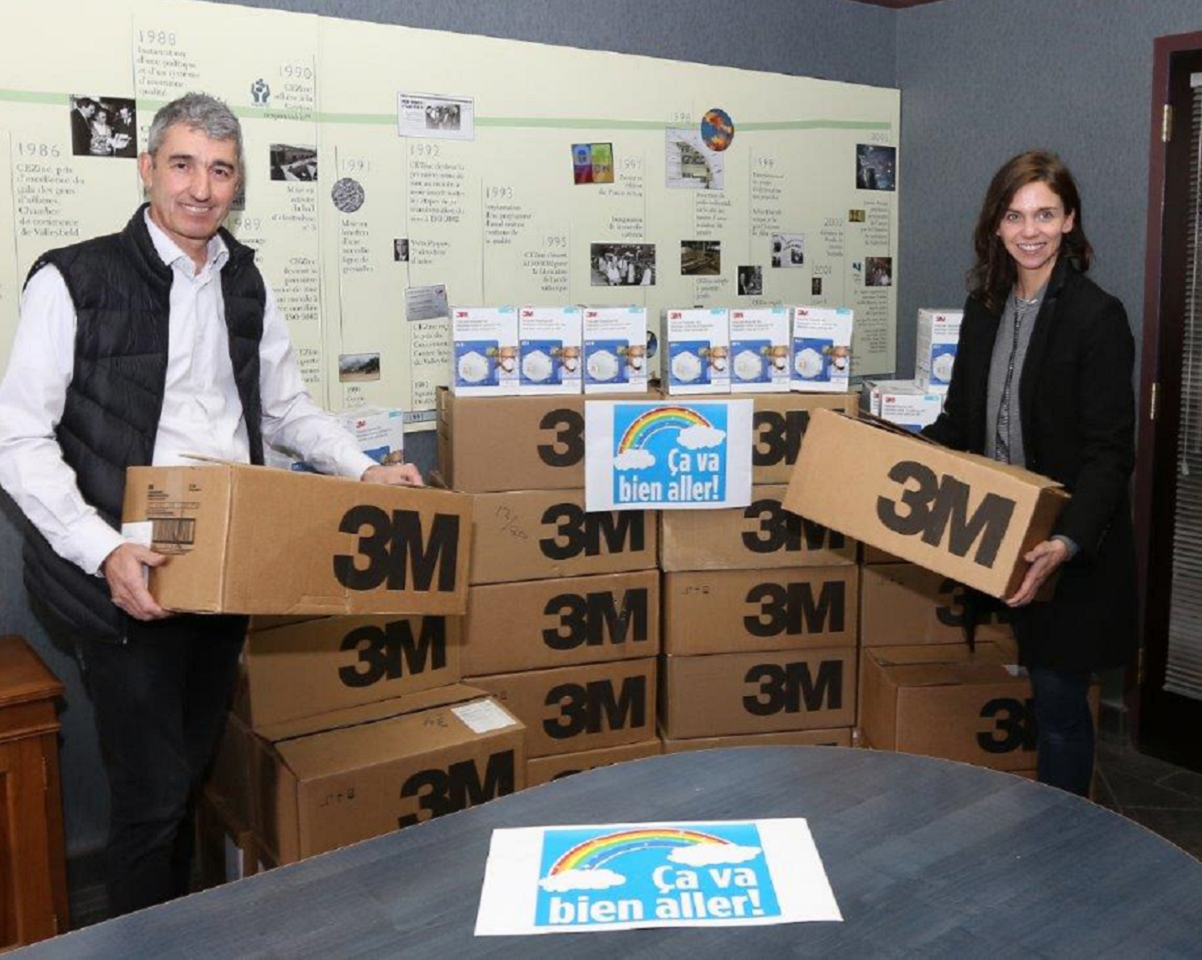 Kidd Operations, located in Timmins, Ontario, partnered with local Compass Brewing, which adapted its business to make hand sanitizer for its employees, local health care workers and care facilities. Kidd Operations bolstered this partnership by providing a $30,000 boost to the Timmins Chamber of Commerce's Small Business Personal Protective Equipment (PPE) Support Grant program, a program designed to assist local small businesses and organizations, with less than $2 million in annual sales, who were deemed non-essential in March.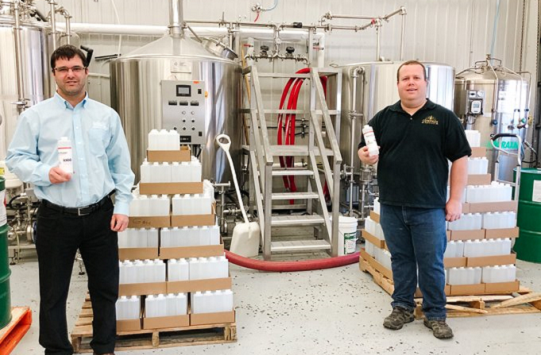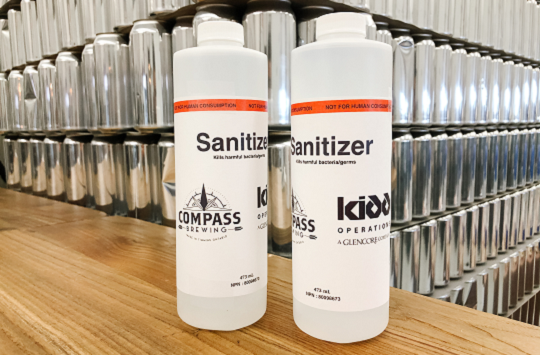 In New Brunswick, our recently closed Brunswick Smelter donated its local inventory of personal protective equipment (PPE), which included 410 respirator masks, 1,000 respirator cartridges, 105 cases of disposable coveralls and 438 boxes of gloves.
The Horne Smelter in Rouyn-Noranda, Quebec donated more than 4,500 pieces of PPE to health care services and retirement homes in its local community, gave $50,000 to the Hospital Foundation, and donated $38,000 in protective gear to healthcare workers and the workers who care for seniors in the region.
Similarly, Raglan Mine provided 4,000 KN95 masks and 1,000 face shields to the Nunavik Regional Board of Health and Social Services and donated $10,000 to the Rouyn-Noranda Hospital Foundation's COVID-19 Emergency Fund. Raglan Mine also sent medical supplies to the community of Salluit (located near their mining operations), and to prioritize safety, these supplies were left for Inuit land users to retrieve without direct contact.
In downtown Toronto, home to our regional office, 700 N95 masks that were on hand were donated to frontline healthcare workers at nearby St. Michael's Hospital.
Direct donations and funding
In some cases, monetary donations were made to local chambers and organizations in need of assistance to effectively help residents through this tough time. CEZinc donated a total of $80,000 across 15 local non-government organizations in Salaberry-de-Valleyfield providing services ranging from good banks, shelters, and health services.
CCR, located in Montreal-East, built upon their existing relationship with the Maison Dalauze, a short-term accommodation resource for women and children who are victims of violence, with a donation of $20,000. These funds address a shortfall in resources as the pandemic increased costs at the shelter.
In an effort to provide nutritious meals to those who need them most, the Horne Smelter donated $12,500 to a local pandemic fund in Rouyn-Noranda that supports local restaurants.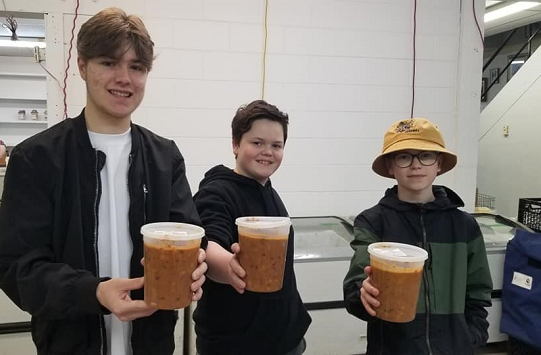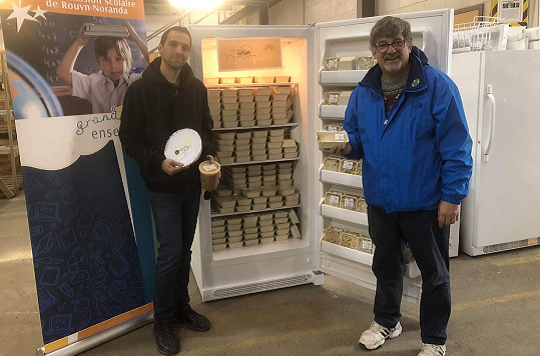 In Sudbury, Ontario, several long-term care facilities experienced outbreaks. To show its support, Sudbury INO donated $10,000 to Maison McCullogh Hospice, $5,000 to St. Joseph Villa and $5,000 to St. Gabriel Villa. For Elgin Street Mission, an organization that provides free food and nutrition programs daily to the homeless and other vulnerable, high-risk communities, Sudbury INO donated $5,000. And $20,000 was donated to the local YMCA, which offers day care for the children of healthcare workers and facilities to the homeless.
Highlighting a commitment to First Nations communities nearby its operations, Sudbury INO donated funds to local First Nations Atikameksheng Anishnawbek, Wahnapitae First Nation and Sagamok Anishnawbek for health supplies and other initiatives. These included such as support for "Mijiim" (food) Support Program, setting up an isolation centre for community members who may become sick and want to isolate themselves from their families, and the building of garden boxes for community residents encouraging them to grow their own produce, herbs, and medical plants, enjoy the outdoors and promote their mental health and wellbeing.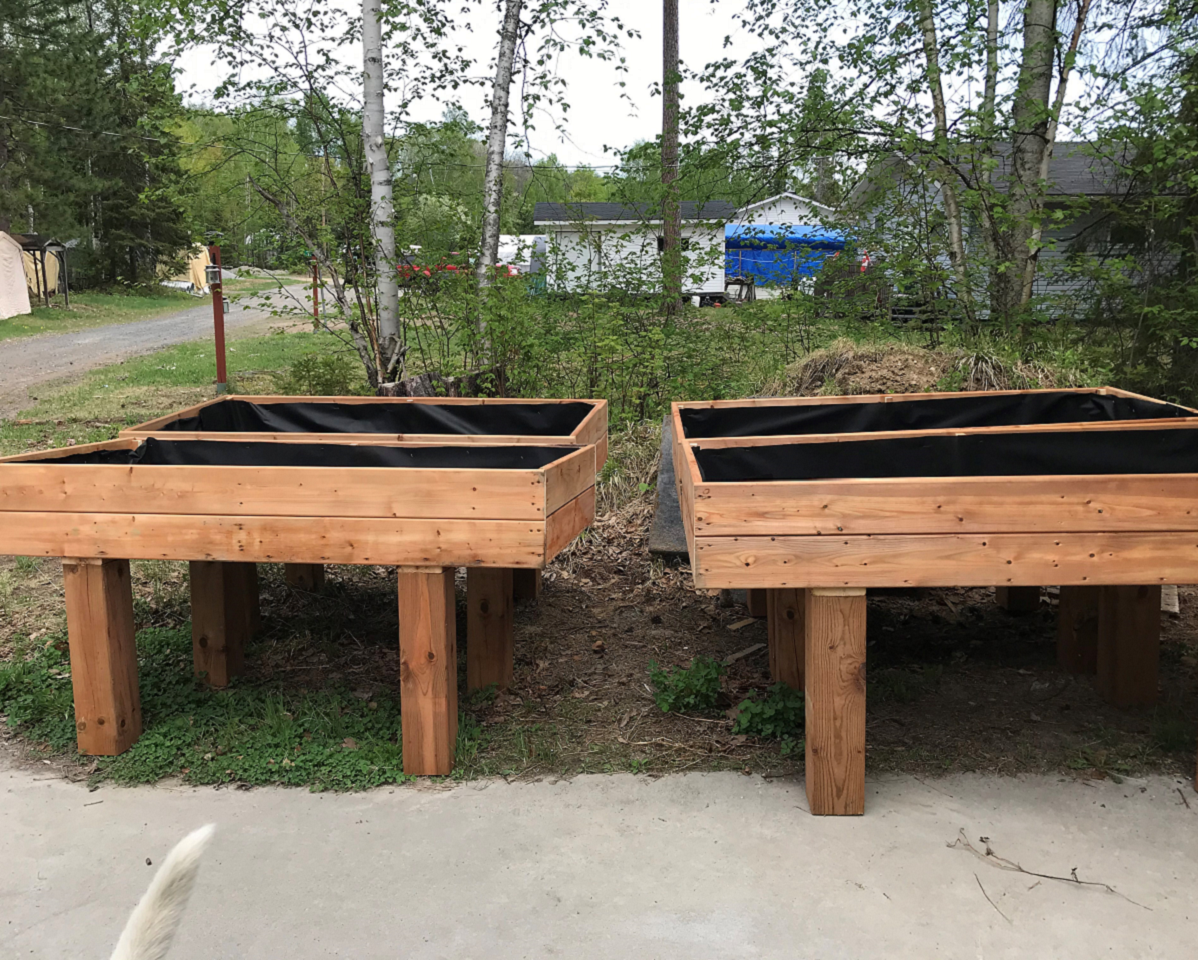 The onset of COVID-19 has made it exceedingly difficult for many people to afford food to feed themselves and their families. This, in turn, has put stress on the food banks across Canada. In an effort to help in this particular area, the closed site of the Brunswick Smelter donated $20,000 to food banks in communities across New Brunswick, including Bathurst, Campbellton, Dalhousie, Jacquet River and Belledune, Petit-Rocher, and Allardville.
The Horne Smelter wanted to ensure that everyone had access to quality food, and to do this it gave $40,000 to food banks, including $20,000 in grocery vouchers to the Ressourcerie Bernard-Hamel located in its community.
With a satellite office in Rouyn-Noranda and with many of its employees from the Abitibi region, Raglan Mine made an additional donation of $5,000 to the Ressourcerie Bernard-Hamel. The team also donated $15,000 to each of the Hunter Support Groups in Salluit and Kangiqsujuaq (communities nearby their operations in Nunavik) to provide traditional food to Inuit elders and people in need.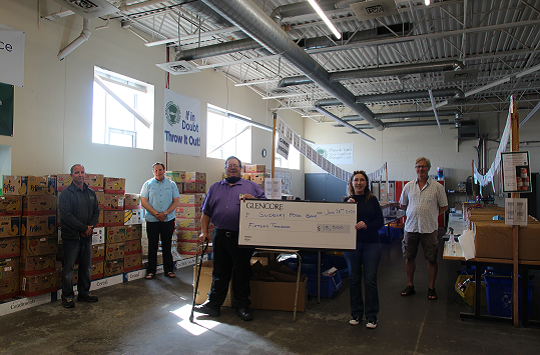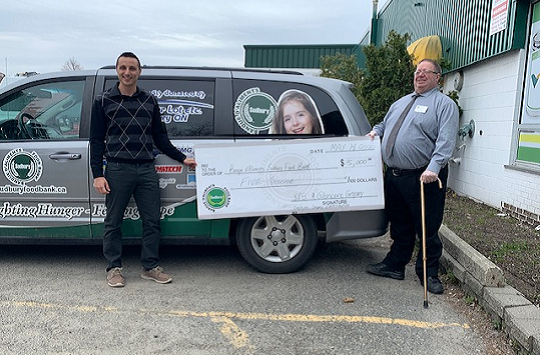 At Sudbury INO, they donated $50,000 to the Sudbury Food Bank, which provides food to 44 food banks, meal providers and agencies throughout Greater Sudbury. Two crews at Sudbury INO's Nickel Rim South Mine decided a further donation of $4,300, including a matching component from the employer, was an ideal way to celebrate their significant safety milestones. Moreover, employees at Sudbury INO's Strathcona Mill and the Smelter joined forces to raise $15,000, which included a matching contribution by Sudbury INO, and which was further matched by Mine Mill Local 598/Unifor with a donation of $3,768 for a total of $18,768.
Located in the same community as Sudbury INO, XPS' employees also raised funds to the tune of $3,000 for the Sudbury Food Bank's Cash for Cans campaign, which XPS topped up with an additional $2,000.
At CCR, the Union and management team came together to donate $40,000 to Action Secours Vie d'Espoir. The funds enable the food bank to continue offering their service for the duration of the summer.
We are all living in unique times and it is important for us to enhance the support we can provide to our community. By combining our donation with that of the union representing our employees, we can offer the necessary support to Action Secours Vie d'Espoir, which is doing a lot for the citizens of eastern Montreal today.
Denis Beaulieu,
General Manager, CCR
United Way Centraide Canada
At the start of the COVID-19 pandemic, United Way launched an Emergency Community Support Fund. This represents an investment from the Government of Canada to support non-profit organizations and charities that serve vulnerable populations who are disproportionately impacted by COVID-19.
Kidd Operations and Sudbury INO built off their long-time partnerships with the United Way Centraide North East Ontario by donating $50,000 and $40,000, respectively. The Horne Smelter conducted a week-long employee fundraising campaign which, including the matching component, provided a total of $18,000 to Centraide Abitibi Témiscamingue et Nord-du-Québec.
Through years of involvement and partnership with United Way, I witness the dedication and hard work of the team. There is no doubt that the expertise of the staff at the United Way can ensure that the funding is distributed directly to the areas most in need."
Doug Conroy,
Human Resources, Sudbury INO
Unfortunately, it's impossible for any of us to know how long COVID-19 will continue to impact our Canadian communities. In the meantime, the Glencore commitment to help ease the burden on our host communities as we work together towards a common goal of combatting the impact of the coronavirus remains strong.
You may also be interested in
TAGS: Copper , CCR , Horne Smelter , Nickel , Raglan Mine , Sudbury INO , Zinc and Lead , Brunswick Smelter , CEZinc , Kidd Operations , XPS , Community , Health