Employee Spotlight: Gloria - A Passion for Wildlife
Author: Glencore Canada | Date: 10/12/2020
By day, Gloria works as a senior chemist in the Analytical Chemistry group at the Sudbury Smelter, part of Glencore's Sudbury Integrated Nickel Operations (INO). Gloria has been with the company for more than 20 years and is responsible for the analyses of water samples from rivers and streams adjacent to Sudbury INO's properties as part of the company's environmental compliance monitoring program. Gloria's work supporting the natural environment extends beyond the workplace, though.
By night, she is an authorized wildlife custodian at the organization she founded in 2015, Turtle Pond Wildlife Centre serving Sudbury, North Bay, Sault Ste. Marie, Timmins and Thunder Bay. Following the unexpected shutdown of the only other wildlife centre for miles around in December 2019, today her organization is helping more wildlife than ever before. Gloria's passion for wildlife has never been stronger as she expands her operation and breadth of expertise to help a variety of wild animals.
For as long as she can remember, Gloria has loved wildlife and the learning process that comes along with her mission to give these animals a second chance at life in the wilderness. In 2005, Gloria acted on her strong interest and began engaging in wildlife rehabilitation. When she first started, she knew nothing about it. Over time, as Gloria attended numerous conferences and workshops hosted by different wildlife agencies around the world, she continued to learn and expand her knowledge in the field. Eventually, this transpired into her attainment of the title, Authorized Wildlife Custodian, in 2016, which took place shortly after the launch of Turtle Pond Wildlife Centre.
Combining her deep love for wildlife with a keen interest in the science behind rehabilitating wild animals, Gloria runs her non-profit centre with wholehearted vision and commitment. Continuously learning new rehabilitation techniques as they change and evolve, she is both fascinated and impressed by new medical technologies that reduce recovery times, increase effectiveness, improve pain management and diminish the stress put on animals.
Gloria sees a wide range of species and issues come into her centre. Sometimes, an animal has a serious injury caused by a trap for which the animal was an unfortunate bi-catch. Other times, baby birds are separated from their parents because their nest was damaged or disturbed. Other instances include a case of accidental trauma caused by a family dog, or a fox that needs treatment for mange. From flushing and bandaging the wound of a squirrel, to bottle feeding orphaned groundhog babies, to raising a snapping turtle from the moment its egg hatched, Gloria and her centre are doing remarkable work to save wild animals who otherwise would not survive.
Turtle Pond Wildlife Centre Today
Originally, the rehabilitation centre focused solely on turtles. Together with her husband and business partner, in 2015 Gloria built the centre on their family farm, which was about 1,200 square feet back then. Now it is significantly larger because they've been installing additional enclosures donated from the closed down wildlife centre nearby. This has also made them expand their operation and the breadth of animals they accept into the centre, because now there is no other centre in the area to care for them.
Today, Gloria's Turtle Pond Wildlife Centre, which recently received its charitable status, has the facility, equipment and space to care for all eight species of turtles in Ontario, small mammals (squirrels, chipmunks, raccoons, groundhogs, skunks, porcupines, weasels), birds, song birds, raptors (a sub-species of birds which include hawks, eagles and falcons) and water fowl (ducks, geese).
Helping Hands from the Sudbury Community

Gloria says her organization would not be where it is today without the support of her surrounding communities. It is a constant challenge to balance time and effort spent towards the acquisition of funding, as well as the critical care of all those animals in her centre.
While most individual donations come from the people who bring her animals from the wild, she has received a number of community donations, including cranes, construction trucks and labour for the delivery of large animal enclosures, a 30-foot park trailer to comfortably house volunteer interns on site, and even loads of fill for her animal cages.
Recently, the centre held its first-ever online auction where money was raised in the form of bids on various pieces of donated art, sculptures and collectible items. One of the centre's volunteers also ran a walk-a-thon to raise money. Another held a bottle drive to raise funds for an incubator that would be able to help neonates, baby birds and small animals in shock from their injuries that could re-stabilize with the help of an external heat source.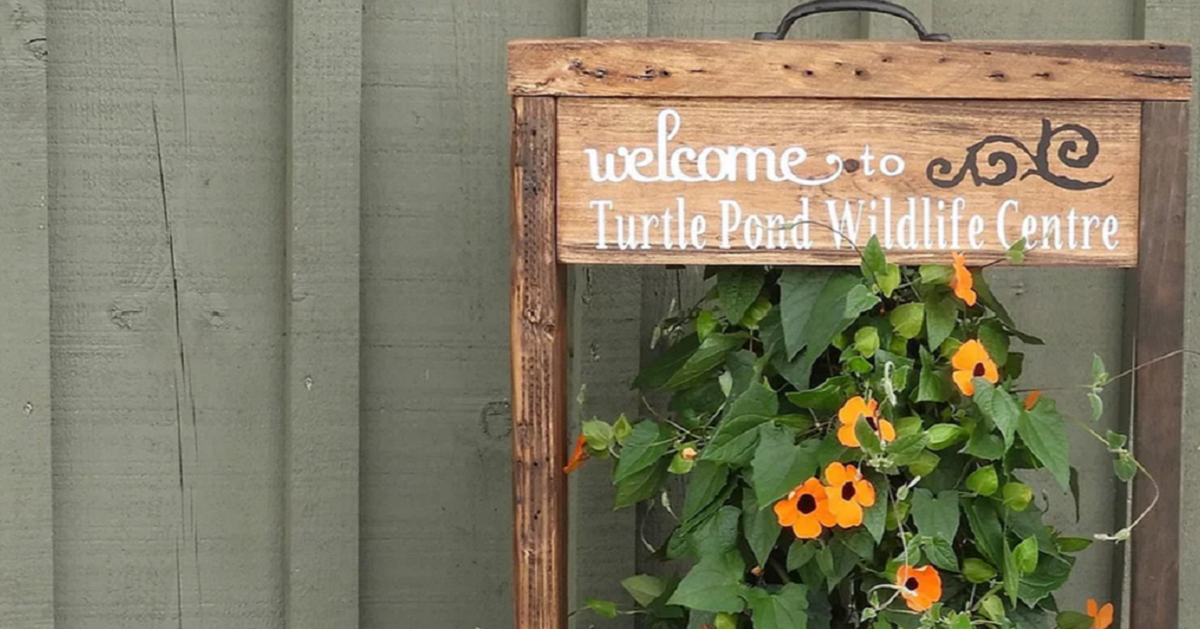 Turtle Pond Wildlife Centre
If you are interested to get involved or want to learn more about Gloria's work, visit the Turtle Pond Wildlife Centre website.
Glencore congratulates Gloria and her team on the incredibly heartfelt and inspiring work they're doing to help our wildlife in Ontario.