XPS: A Key Team Member for the Crush It! Challenge
Author: Glencore Canada | Date: 06/03/2019
In October 2018, Natural Resources Canada, a federal government department specializing in the sustainable development and use of natural resources, energy, minerals and metals, forests, and earth sciences, launched the Crush It! Challenge with the aim to realize an innovative breakthrough in the mining industry's most energy-intensive and inefficient processes: crushing and grinding.
Given its technical and operational expertise in the areas of comminution (crushing and grinding), Glencore's XPS (Expert Process Solutions) is playing a role by volunteering consulting services to two of the applicants in the Crush It! Challenge.
The Challenge
The primary objectives of the Crush It! Challenge are to fight climate change by creating innovative technologies that reduce energy consumption and pollution, increase competitiveness by developing world-leading clean technologies, and transform the mining cycle to establish a new "future in mining."
Semi-finalists (up to 12) receive $10,000 to help them pitch their ideas to the Challenge Jury. Finalists (up to 6) receive up to $800,000 to build and test their clean technologies. For the grand winner and innovator who demonstrates the most superior energy breakthrough to crush and grind rocks, a $5 million prize is awarded to fully develop and roll out their solution.
Applications were submitted by January 15, 2019. Throughout the month of March, pitch proposals were made. On April 30, Natural Resources Canada announced the six finalists, including two submissions that received consulting services from Glencore's XPS.
XPS and the Conjugate Anvil Hammer Mill
Gillian Holcroft from the Canada Mining Innovation Council is representing a team that is one of the six finalists for her Conjugate Anvil Hammer Mill (CAHM). CAHM is a platform technology that has the potential to reduce energy consumption by 50% and replace several types of mills. Improved sustainability and lower costs could transform non-viable mineral development projects into new mines in Canada.
The Conjugate Anvil Hammer Mill (CAHM)
XPS and Microwave Pre-treatment and Ore Sorting
Erin Bobicki of the University of Toronto is the project leader representing another finalist for her Microwave Pre-treatment and Ore Sorting. This innovation combines microwave-assisted comminution and sorting to achieve energy savings of up to 70%.
A benefit of this innovation is that it is a scalable technology that can be easily integrated as a technology add-on for existing operations, therefore, it requires a small footprint as no additional infrastructure or utilities are required to support it. Given the sizeable energy savings, the innovation has the potential to transform non-viable mining projects into new mines.
Microwave Pre-treatment and Ore Sorting
Implications of the Crush It! Challenge
It's fitting that Glencore's XPS participated in Natural Resources Canada's Crush It! Challenge since innovation, sustainability and efficiency are a big part of Glencore's mandate. The initiative encourages and rewards innovations in mining that are specifically designed to reduce energy consumption, promote efficiency, and ultimately, make mines more environmentally-friendly operations.
Now that the finalists have been announced, they are busy readying their technical reports showcasing their "rockin'" clean-tech solutions submissions by the November 30, 2020 deadline. In March 2021, the final grand prize winner will be announced.
This Crush It! Challenge asked for mining industry engagement and we are proud XPS is collaborating alongside other top industry professionals to achieve a common goal to #DisruptMining through innovation.
You may also be interested in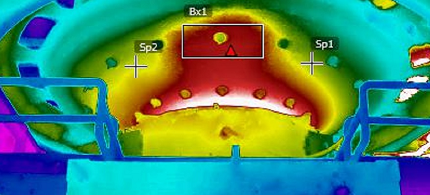 Raglan Mine Capitalizes on Thermographic Imaging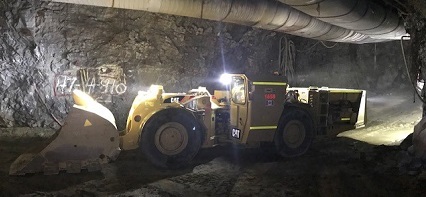 Onaping Depth: Collaborating with the EV Industry to Prepare for Mining at Depth