Kidd Operations and Sudbury INO Unite to Earn 2018 Community Leader Award
Author: Glencore Canada | Date: 19/09/2019
At Glencore, our strong commitment to the communities in which we operate is extremely important to us. We demonstrate this commitment by supporting the sustainable, long-term development of the local communities in which we operate, including raising funds to help those in need.
In 2018, Glencore's two sites in the Province of Ontario – Kidd Operations and Sudbury INO – participated in United Way Centraide North East Ontario's (UWCNEO) yearly fundraising campaign, an initiative led by Glencore's employees at each site. In an effort to rally employee support and motivation surrounding the UWCNEO's fundraising initiative, Sudbury INO hosted various internal events across their various sites. Kidd Operations, meanwhile, aimed to promote easy payroll deductions amongst their employees.
At the end of the fundraising year, Glencore then matched employee donations raised at each site. The grand total was worthy of the UWCNEO's 2018 Community Leader Award. Known as the organization's most prestigious honour, it acknowledges community members and companies that play a noteworthy role in UWCNEO's campaign.
The award was created to recognize those who lead by example, contribute their time and understand the importance of uniting to make a positive change happen in our communities.
Shelley Lachapelle, UWCNEO Interim Executive Director and Communications Manager, commented:
"Each day, in neighbourhoods across our community people work to overcome unignorable issues including poverty, food insecurity, mental illness and social isolation. The generosity and support of Glencore and its employees at Sudbury INO and Kidd Operations helps to ensure that targeted, local programs are available when people need them most. We are thankful to everyone for their commitment in building a strong, healthy community where all people have opportunities to live a good life."
About United Way Centraide North East Ontario
A non-profit organization that operates across Canada, United Way works locally in specific communities with a mandate to create opportunities for all to live a better life.
For decades, UWCNEO, which serves the Districts of Sudbury, Manitoulin, Nipissing, Parry Sound, Timmins, Cochrane and Timiskaming, has been committed to making its local community a place where everyone has an opportunity to succeed. In addition to research and advocacy, they invest in the most effective local programs in the areas of poverty, community and kids.
You may also be interested in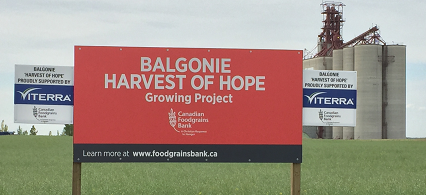 Viterra Expands Partnership with Canadian Foodgrains Bank