CEZinc Installs Electric Vehicle Charging Stations
Author: Glencore Canada | Date: 10/12/2019
In 2018, CEZinc, a zinc refinery managed by Glencore and the largest private employer in Salaberry-de-Valleyfield, Quebec, installed eight charging stations for electric vehicles (EVs). Situated in employee lots, those who drive EVs can park their cars in the charging stations at no cost.
As a company well known for its community commitment, focus on youth and the environment, and continuous improvement of sustainable development practices, CEZinc's charging stations serve as an incentive for more employees to purchase electric or plug-in hybrid vehicles.
In collaboration with the Government of Quebec through its Roulez vert – Branché au Travail (Drive Green – Connected at Work) program, CEZinc initiated, promoted and coordinated the project. Not only do the charging stations enable CEZinc to reduce greenhouse gas emissions, but they also provide a direct benefit to employees and show the company's leadership in the EV space.
"Since the initial installation of eight charging stations in 2018, we've added eight more. Given the popularity of the program, we have plans to add an additional 16 charging stations next spring bringing the total to 32 – the first company in the region to have this many charging stations available for EVs. This is a tangible way for CEZinc to be a part of the EV transformation," says Liana Centomo, CEO, CEZinc.
Electric vehicles - a disruptive force
The emergence of electric vehicles (EVs) is set to transform the mobility space due to a combination of factors:
Environmental considerations: Momentum to decarbonize the economy is gathering pace as nations increasingly coordinate efforts on this transition. Bloomberg New Energy Finance forecasts investment in zero carbon energy at c.$8.7 trillion by 2040, with an estimated 530 million electric vehicles on the road.
Political mandate: A growing consensus, highlighted by the Paris Accord and the Electric Vehicle Initiative (EVI), is seeking to coordinate national and regional policies towards a low carbon future. Specifically on transportation, the EVI is a multi-government policy forum comprising 16 major global economies. A further campaign announced in 2017, led by China, targets at least 30% new electric vehicle sales by 2030, collectively across all EVI countries.
Technological progress: Rapid advances in technology are emerging across the EV supply chain, from power generation and storage to charging and vehicles. With technological progress comes cost efficiencies, enhanced performance and ultimately products that can compete with traditional internal combustion engine alternatives.
The energy and mobility transformation currently underway is forecast to unlock material new sources of demand for enabling underlying commodities including zinc, copper, nickel and cobalt.
CEZinc's installation is significant as it points us in the direction of a more electrified future.
You may also be interested in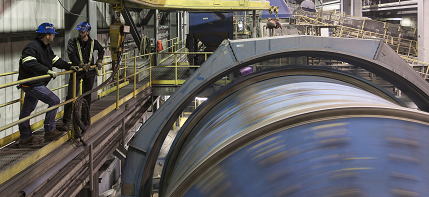 XPS: A Key Team Member for the Crush It! Challenge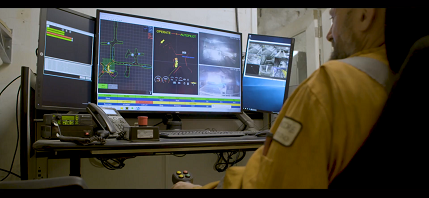 Using Advanced Autonomous Technology to Keep our Employees Safe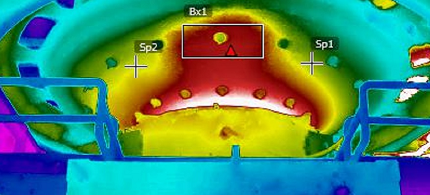 Raglan Mine Capitalizes on Thermographic Imaging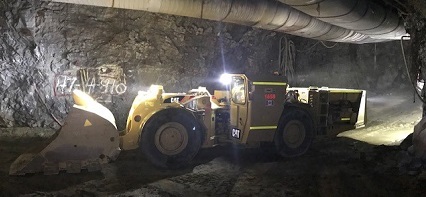 Onaping Depth: Collaborating with the EV Industry to Prepare for Mining at Depth