In Canada, as we do around the rest of the world, we aim to develop a diversified, dedicated and driven workforce at every level of our business. As with any successful venture, culture plays a paramount role in our success.
While our industrial sites and offices have their own distinct personalities and histories, they share a common cultural foundation. We invite you to learn about this foundation by reading about Our Purpose and Values, which are at the heart of our culture and the way we do business, and our Code of Conduct, which sets out the standards we require people to meet and understand and informs our daily actions and decisions.
Our culture of safety
Given the nature of the work we do, safety is of utmost importance. We commit to getting our employees and contractors home to their friends and families in the same condition as they left for work. We rely on these workers to accept responsibility for their own safety, and that of their fellow colleagues.
We never compromise on safety. We look out for one another and stop work if it's not safe.
Our global SafeWork program, which extends across our Canadian assets, gives the tools needed to stay safe at work. SafeWork, coupled with mining's rich history in Canada, has many of our sites operating at industry-leading levels when it comes to safety – and they have the recognition to prove it.
Most recently, in May 2021, Matagami Mine and Raglan Mine jointly took home the 2020 John T. Ryan National Trophy for the best safety performance in Canada in the Metal Mines category from the Canadian Institute of Mining, Metallurgy and Petroleum (CIM), effectively proving themselves as the safest mine operations of the year across the country.

Matagami Mine and Raglan Mine Earn Position of 'Canada's Safest Mine Operation'
Our culture of innovation & technology
As we look to improve our safety performance, we will be sure to capitalize on innovation and technology to do so. As an example, while our Kidd Operations and Matagami Mine are using autonomous vehicles, Nickel Rim South mine, part of Sudbury INO, is the newest to onboard the technology.
Pioneering autonomous vehicle technology
Sudbury INO is responding to society's demands to transition to a low-carbon economy by demonstrating its innovative nature. It is imagining new ways to attain the resources needed to build the green technologies a low-carbon economy demands.
The Onaping Depth project reflects that imagination. When completed, the deep mine project will provide a significant new source of high-grade nickel ore beyond year 2035 – a metal critical to electric vehicles, lithium-ion batteries, solar panels and wind turbines.
But to reach the challenging depths posed by the project and build the mine of the future, the team is imagining the future by daring to ask "What if?"
Building the Mine of the Future: What if?
Our culture of leadership
It takes leadership to imagine the future, pursue a vision and accept new challenges. Our people, regardless of the roles they occupy, often demonstrate leadership qualities in their respective fields and beyond.
Amélie Rouleau, who was recognized in WIM's biennial "100 Global Inspirational Women in Mining", which celebrates "above and beyond" contributions of women to the global mining industry, reinforces this very notion a she emphasizes there is no limit for you if you are a hard worker and passionate about what you are doing.
Similarly, Gloria Morissette, a senior chemist responsible for analysing water samples from rivers and streams as part of Sudbury INO's environment compliance monitoring program, extends the nature of her work and passion for the natural environment into her personal life by serving as an authorized wildlife custodian at the organization she leads and founded in 2015, Turtle Pond Wildlife Centre.
Our culture of community
We actively contribute to the quality of life of our host communities. As an example, due to Raglan Mine's roots in the Raglan Agreement, which intends to offer permanent employment opportunities to the Inuit and foster development of their individual skills, the team launched the Tamatumani ("second start" in Inuktitut) program.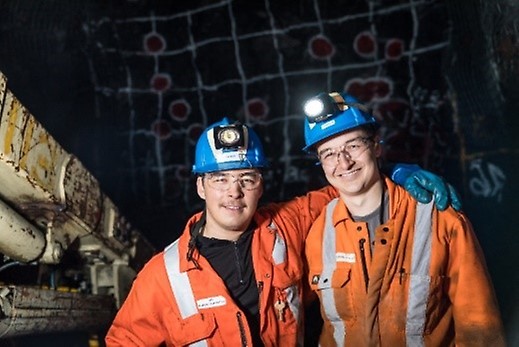 Tamatumani
Since 2008, this program has facilitated Raglan Mine's efforts in attracting and building the capacity of a growing workforce determinedly oriented towards the future. Tamatumani outlines several initiatives intended for all employees and contractors, in order to attract and retain the largest possible number of Inuit employees.
At CCR, the team has a robust history caring for the health and well-being of the Montreal East area, which it calls home. Over the last few years, CCR has funded several innovative health projects in the area. One such project was the donation to the Fondation du CSSS de la Pointe-de-Île, which went toward the purchase of bilirubinometers (tools to monitor jaundice in newborns) to facilitate home care.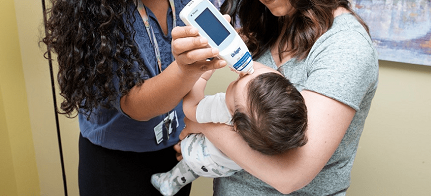 Supporting Innovative Health Solutions for Children
Canada's abundant natural resources and diverse population demand respect. Acknowledging that our work has an impact on both, our culture is a responsible one that aims to build positive partnerships with communities and make positive contributions to society.