In Canada, as we do around the rest of the world, we aim to develop a diversified, dedicated and driven workforce at every level of our business.
We welcome experienced professionals as well as students and graduates and those in the early stages of their career. We strive to offer a workplace free of discrimination and harassment.
We invite you to read more about our culture, which spans the globe; the information below outlines how our culture is taking shape in Canada.
Our culture of safety
Safety is a core value in our workplace and our global SafeWork program, which is in place across our Canadian sites, gives the tools you need to stay safe at work – and help keep colleagues safe, too.
We're proud of the stellar safety reputation of our sites in Canada and the industry recognition they have received for their efforts. The following is a sampling: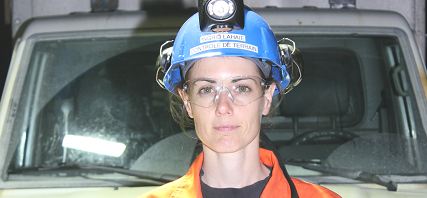 Speaking SafeNickel with Ingrid, Mining Technician – Ground Control, at Raglan Mine
Raglan Mine wins the 2017 F. J. O'Connell Trophy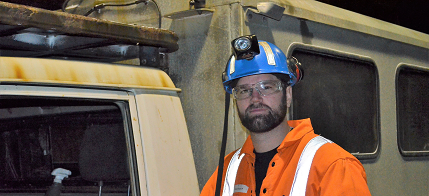 Speaking SafeNickel with Paul, Trainer, Underground at Raglan Mine
Nickel Rim South Mine is Honoured with the John T. Ryan Regional Safety Award
But we just don't tout our industry accomplishments; safety is embedded in everything we do, including when we engage our stakeholders such as local communities nearby our sites and the relevant authorities when we need to change the way we do business, as embodied in this story from our CCR Refinery:
The Win-Win-Win: Safety, Community Relations and Business Go Hand-in-Hand at the CCR Refinery
Our culture of entrepreneurialism
Operating in Canada with a diversified business structure, we appeal to people with a willingness to innovate and sharp entrepreneurial instincts.
For instance, Viterra, Canada's grain industry leader with headquarters in Regina, Saskatchewan, demonstrated its fast-paced entrepreneurial nature when it capitalized on the digital trend with the launch of myViterra – an online customer portal growers can use to access timely market intelligence and farm management tools anywhere, anytime.
Our culture of career development
Taking responsibility means being willing to learn. At our Raglan Mine, as an example, the site developed the Essential Skills Program – a program directed at the site's Inuit employees that offers one-on-one training focusing on the individual needs of the employee, such as learning a language or acquiring math and computer skills.
At Glencore Raglan Mine, Canada: We develop a skilled workforce with a diversified training program
Our culture of diversity
We value the benefits of diversity and acknowledge the skills shortage facing the mining industry in Canada. As such, we strive to attract and retain traditionally underrepresented groups such as women.
Moreover, aligned with our efforts to encourage local procurement, we focus on providing opportunities to communities local to our operations, including Indigenous groups. As an example, given Raglan Mine's extreme northern location in Nunavik, Quebec, the multi-faceted Tamatumani program aims to drive Inuit employment at the site.
Our culture of sustainability
Canada's abundant natural resources and respect for people and communities are inextricably linked to its image. Acknowledging that our work has an impact on both, we aim to build positive partnerships with communities and make positive contributions to society.
At our Kidd Operations in Timmins, Ontario, although the team has done a lot of work to extend the life-of-mine, they have also thought about closure anticipated in or about 2021. Read and watch the video about how Kidd Operations and Ontario Trillium Foundation, an agency of the Government of Ontario, created a $1 million Kidd Operations – Ontario Trillium Foundation Legacy Fund.
Ensuring the benefits of our operations positively affect the communities where we operate, we place great effort on local procurement. This effort is no different in Canada. At Raglan Mine, for instance, the team is dedicated to grant contracts to the communities of Nunavik whenever possible.
Going beyond economic contributions, we also aim to improve the social fabric of the communities where we operate.
Last, we acknowledge the impacts our operations have on the environment, and we establish strong partnerships and engage the right stakeholders to minimize those impacts.